'A VERY VAUDEVILLE CABARET' at Allentown Brew Works
Published on Wednesday, 05 November 2014 01:06
 | 
Written by Contributed
| 
 | 
Star of the Day's SPOTLIGHT CABARET presents A VERY VAUDEVILLE CABARETat Allentown Brew Works on Thursday, November 13, 2014,8PM (Doors open for dinner at 7PM) $8.
Starring in this brand new show and breathing new life into Vaudeville are local talents such as Andrea Cartagena(of Easton), Vince Rostkowski (of Bethlehem), Ashley Godshall (of Bethlehem), Jonas Bloomfield (of Allentown), Rich Lovallo (of Bridgewater, NJ), and more.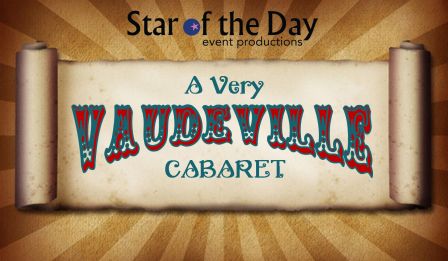 An artform of days gone by, the vaudeville variety show – made up of unrelated skits of popular comedy, tricks, serious lectures, sketches, and unusual novelties – was a popular form of entertainment  between 1880 and 1930 until the entertainment business was overshadowed by motion pictures.
Despite the rise in film's popularity, the influences of vaudeville are still with us today in pop culture, music, and entertainment, and Star of the Day is bringing it to Allentown. 
Magic, music, comedy, trickery, stories, and more will be presented on the Spotlight Cabaret stage at Allentown Brew Work's High Gravity Lounge on Thursday, November 13, 2014 at 8PM. 
Reservations suggested by calling 610-433-7777.  All tickets are $8 (cash only).
Parking is available along the street or in one of the many parking garages located in downtown Allentown.
For more information contact Star of the Day at 484-809-9228 or visitwww.StaroftheDay.org