"The time has come," the walrus said, "to talk of many things:
Of shoes and ships - and sealing wax - of cabbages and kings".
Chapter 1: The Tea Party - Alice's Tea Cup, NYC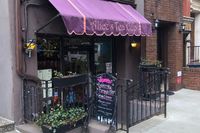 I sat down to tea in Wonderland (also known as the whimsically bohemian tea room, Alice's Tea Cup Chapter I) on Monday night with my friend, Sarah Coale. If you have never been to an Alice's Tea Cup, Chapters I or II, then you are missing out on a beautifully eclectic array of teas, delicious scones, and a tasty selection of salads and sandwiches, all set in the charming world of Alice in Wonderland.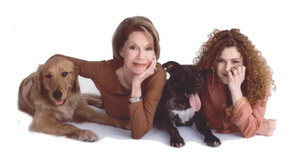 Sarah and I were in NYC for a very important charity event: a jewelry sale of her homemade wares to benefit Broadway Barks. Broadway Barks is an organization co-founded by two of our favorite leading ladies, Bernadette Peters and Mary Tyler Moore, which partners with many local shelters to promote the adoption of shelter animals. Every year, Broadway Barks hosts a large pet homing and fundraising event in the Theater District, but this year's event was cancelled due to construction issues at the locale. Out of the kindness of my friend's very generous heart and because of her love of animals and the fabulous Bernadette Peters, Sarah spent hundreds of hours of her own time and her own carefully saved money, making beautiful jewelry to sell for the charity to help make up for the cancelled annual fundraiser.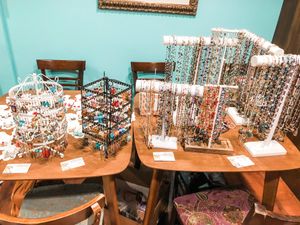 In addition to the sales from Monday night at Alice's, from now till the end of the week, Sarah will be selling her jewelry online and ALL of the money from the sales will be donated to Broadway Barks. You can view some of Sarah's jewelry or reach out to her to see special pieces at Sarah's Jewels.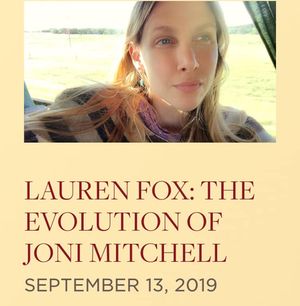 Another generous guest at Monday night's tea party charity event was the owner of Alice's Tea Cup herself, Lauren Fox. Lauren donated two of her best tables at Alice's for the jewelry sale. Lauren has acquired many hats from the Mad Hatter: in addition to being an NYC restaurateur, she is also a holistic healer and wears my personal favorite hat as that of a folk singer. With hair like Mary Travers and a voice like Joni Mitchell, Lauren Fox performs concerts throughout NYC.     
Lauren's next concert will be a Joni Mitchell tribute on September 13th at New York's famed 54 Below! You can purchase tickets to this performance by clicking HERE or clicking on the event picture.
Chapter 2: An Evening with Peter Yarrow - Magic Dragon Mystery Solved!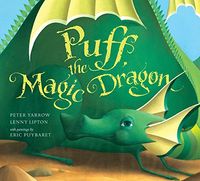 Sarah's good friend, folk legend Peter Yarrow of Peter, Paul, and Mary, sat down at our table for an hour or so, charming us with drops of wisdom, golden nuggets of life in the music business, purchasing Sarah's beautiful trinkets for charity, and unraveling the mystery of Puff the Magic Dragon - tribute to mary jane or coming of age story? It turns out Gregory Focker's father-in-law, Jack, was absolutely correct, Puff really was about a boy and his magical dragon! Peter Yarrow wrote the iconic folk song while studying at Cornell. At that time, marijuana was a "West Coast thing" the popularity of which had not yet penetrated the pristine treelines of upstate New York. So there you have it folks, Puff the Magic Dragon is about a loss of boyhood innocence. Thank you, Peter, for your enchanting music and for being so generous of your time and stories!
For those who are local to me in the Lehigh and Philadelphia areas, Peter Yarrow will be giving an afternoon concert at the Sellersville Theater on Saturday, September 28th at 2:00pm. I'll be there with bells on and you can join me by purchasing tickets HERE! Get them before they sell out! After the concert, head down with me to my free performance as part of Ash & Snow Trio at our favorite New Hope venue, Bowman's Tavern. We play 7:00 to 11:00pm, and I hope many of you can make it out!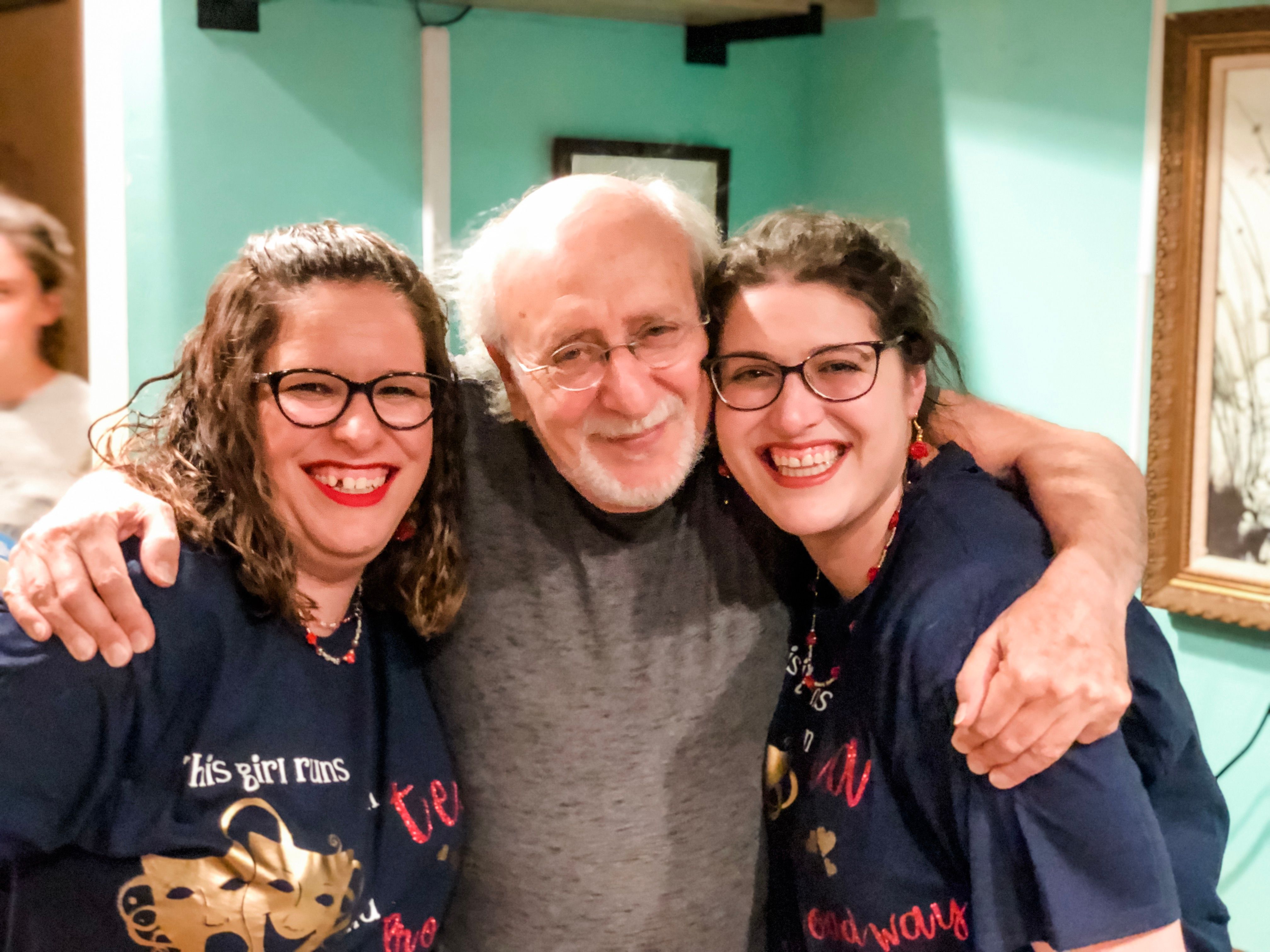 Chapter 3: Shhh, Don't Tell Mama!
Our lovely evening ended with Sarah having collected enough from her jewelry sale to make a generous donation to Broadway Barks! In celebration, we headed to my favorite New York spot, Don't Tell Mama cabaret and piano bar. I love this fab joint because I always meet interest folks and hear great entertainers! Despite my embarrassment of the clip for forgetting the words to one of my favorite classics, not being dressed to perform, and sitting to sing (much to the chagrin of the pianist), I am ending this post with my less than perfect performance of Summertime that night. Thanks for reading and be sure to like my Facebook Page or join my website mailing list to see future posts! You can also see my full performance schedule HERE.