Ash & Snow is excited to be performing during Musikfest this year at the brand new music venue, Lobby at The Lofts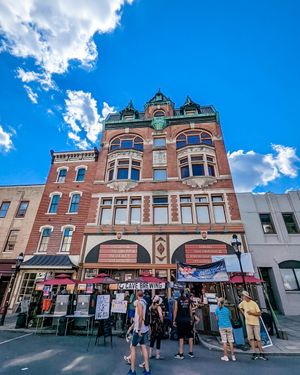 (The Lobby)! 
The Lobby is a unique music and entertainment space, shopping experience, boutique hotel, and soon-to-be taproom located in a gorgeous historic building on Main Street in downtown historic Bethlehem. 
With Musikfest in full swing, they host a plethora of talented musicians from all over the Tri-State area! There are bands daily during Musikfest, and the music continues every weekend and during special Bethlehem events throughout the year. 
If you haven't already been to The Lobby, be sure to put this fantastic new venue on your list of places to visit! Better yet, come see Ash & Snow there tomorrow night (Sat, Aug 13) at 6pm!
Lobby at The Lofts, 521 Main St, Bethlehem, PA